Home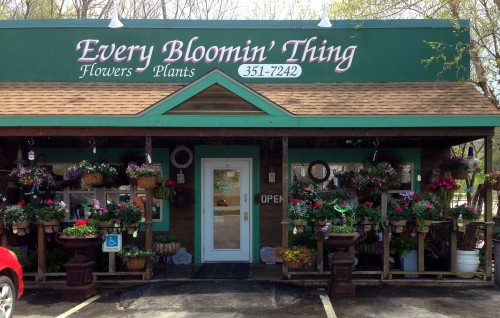 Every Bloomin' Thing 319-351-7242
Cost of Placing an order:
A $4.99 service fee a
pplies to all online orders. If you would like to avoid that cost, our staff is more than happy to assist you with your floral needs over the phone.
-
Delivery fees
Iowa City/Coralville $7.50
North Liberty/Tiffin $12.00
Hills/Solon/West Branch $15.00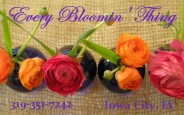 Special notice to our tax-exempt customers:
Tax-Exampt Credit Card purchases must be processed manually.
Please call us at 319-351-7242 and we will be happy to assist you.